Terms and Conditions
Terms and Conditions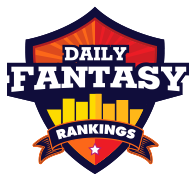 Daily Fantasy Rankings (DFR) provides a platform to support the growth and positively promote the Daily Fantasy Sports industry in Australia. We respect our players and partners and want to ensure that we provide a fair and humble platform for users to measure and celebrate their DFS success.
By signing up to DFR and creating your own account, you agree to abide by our privacy policy and the terms and conditions as laid out on this page.
Our website accumulates results from our partners and compiles results, statistics and rankings based on those results. Our website measures "prize winnings" which is not an accurate measure of actual profit or loss as it does not factor in money outlaid (buy-ins) at all.
Our forum is a platform designed for users to contribute to the community in a positive manner. It is a place for users to meet and discuss ideas and for new users to ask questions without fear of embarassment or ridicule. The onus is on experienced players to help support new players to continue to feed the player pool rather than create an environment that causes them to disappear. Anyone who displays behaviour that is deemed to be unecessarily aggressive, abusive or unhelpful will receive a warning first, before repeated poor behaviour will result in a temporary or permanent ban from the website.
By joining DFR and creating a profile you agree that to join our DFR mailing list to receive news, updates and special promotions. Your personal information is only used for the purposes for which is was intended and we will never exchange or sell your information to a third party.
Thank you,
- The Team at Daily Fantasy Rankings