daily fantasy sports articles
DFS Strategy: World Cup ODI Cricket Tips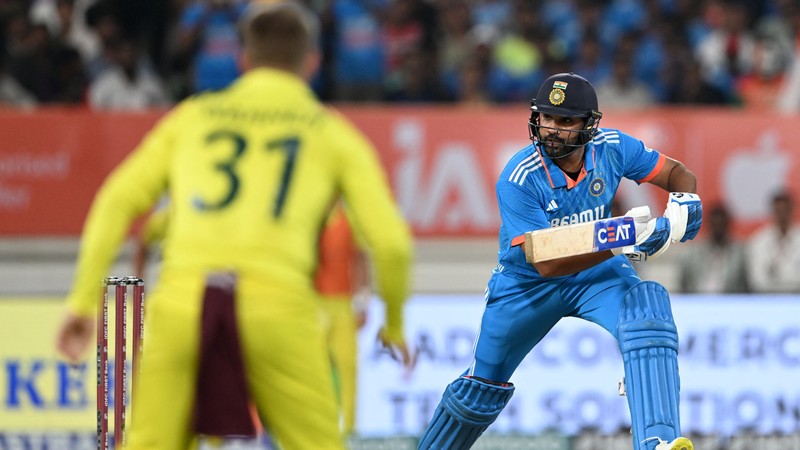 With the 2023 ICC World Cup in full swing, now is a great time to delve into the ODI format and how DFS players can optimise their line-ups throughout the tournament.
Cricket is quite a swingy DFS format but there are a few subtle strategic changes you can adapt to give you the best chance of success at Draftstars.

ODI vs T20 - Player Roles
While we have published DFS cricket strategy guides in the past, the ODI format deserves specific attention as it has a few different implications for DFS strategy.
Compared to T20 cricket, 50-over competition provides greater opportunity to middle-order batsmen. They are often afforded more time at the crease to accumulate runs during the middle-late overs of the innings which improves their fantasy output. In the 20-over game it is quite common to see teams finish their batting innings without requiring the services of batsmen six, seven and eight, however this isn't usually the case in ODIs. With that in mind, middle-order batsmen are certainly in play and are often good DFS selections at an affordable salary.
Not much changes for the bowlers between T20s and ODIs, with similar roles and fantasy scoring opportunities in both formats. However, it's worth noting that spinners might have more of a say in the World Cup in India where pitches wear over the course of the tournament.
ODI vs T20 - Scoring
There are also changes in the scoring system on Draftstars between the ODI and T20 formats, which undoubtedly influence strategy.
Contrary to what most would expect, the big hitters actually benefit more from the ODI scoring system. Batters are awarded four DFS points for every six hit in this format, compared to just two points in T20 cricket. Furthermore, the requirements for a strike rate bonus are lower in ODIs:
Strike Rate Bonus >=100% to <=120% = 0.25 for each Run Scored
Strike Rate Bonus >120% = 0.50 for each Run Scored
With that in mind, aggressive boundary hitters are more appealing than accumulators in the ODI format, even though the risk of a poor return is elevated due to their style of play.
On the bowling front, the main source of points in ODI cricket is wickets, with each dismissal worth 20 DFS points. While tight economy rates are rewarded, the ever-evolving nature of ODI cricket has made it more difficult for bowlers to keep things tight. As a result, proven wicket takers are the best bowlers to target in this format.
Things To Consider
There are some elements of cricket DFS that apply to all formats of the game, and it's worth reinforcing them as this tournament gets underway.
Firstly, targeting favourable player matchups can be an underestimated strategy that can reap rewards. What do we mean by this? For example, Australian batsmen are more accustomed to facing pace bowling than quality spin, so they can struggle against the top tweakers. As such, stacking spin bowlers against the Aussies could pay dividends. Likewise, batters from the minnow nations may not have faced much express fast bowling, making them more susceptible to the likes of Mark Wood, Haris Rauf and Mitchell Starc.
Touching on the previous point regarding spin, we expect spinners to perform well in this World Cup tournament given that it is taking place in India. While cricket is a truly global game now, with many players spending time in sub-continental conditions on a regular basis, it's still fair to assume that spinners from India, Pakistan, Sri Lanka and Bangladesh may perform better than their counterparts from further abroad.
Another point to consider is that, given the length of the World Cup tournament, player rotation is likely. Therefore, players will often be shuffled around into different roles, altering their fantasy relevance. It's important that you stay up to date with these squad changes, targeting players who are set to be bestowed with more responsibility in a particular game.
Players To Target
As with any cricket DFS, it's advisable that you target players with multiple DFS scoring avenues. This means all-rounders and wicket keepers who bat up the order. There is an absolute plethora of quality all-rounders at this World Cup, so if the price is right, they will likely be popular selections for DFS players.
Hit them for SIX on Draftstars!
One-day cricket will well and truly be in the spotlight for the next couple of months, and that means dozens of DFS contests on Draftstars for hungry users. While the margins are tight, hopefully these tips will give you the edge needed to come out on top!