About Us
About Us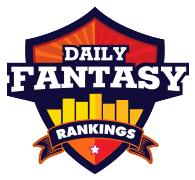 Daily Fantasy Rankings (DFR) was established in 2016 as the hub of Daily Fantasy Sports in Australia providing news, information and results to the Australian DFS community.

We are owned and operated by DFR Global Pty Ltd in partnership with US fantasy sports giant Rotogrinders.com. Our team have years of experience in the online gaming space with websites such as sports betting tips site BeforeYouBet.com.au and racing tips website RacingBet.com.au. Our focus has always been on providing content of the highest quality by keeping our finger on the pulse. This allows us to build a close-knit community who appreciate having achievements recognised and the positive promotion of the industry.
We identified Daily Fantasy Sports as a rapidly emerging space and have tapped into our experience in other similar spaces to build Daily Fantasy Rankings as a home to focus 100% on DFS in Australia.
Our news section provides the latest results from major tournaments and contest from our partner sites - Draftstars, SportChamps, Moneyball, and DraftKings. We have built great relationships with our partners and look forward to continued coverage of their events as they continue to grow.
Our multimedia section will provide regular DFS Videos and Podcasts where we will speak to key players and operators in the industry to provide both an informative and entertaining platform for the DFS industry in Australia.
Of course, the heart and soul of the website is the DFR Rankings system. We could see a need to settle the argument of who was the best Daily Fantasy Sports player in Australia! Now with our comprehensive points rankings system, we can compare results from different platforms such as Draftstars, Moneyball or Sportchamps and bring them together under one points system. Now, there is no more arguments as players can just point to the scoreboard!

We have plans in the coming months to add more data sources/contests, add private leagues, exclusive freerolls and competitions, and a Hall of Fame to recognise the best achievements of our players. Everything we do is to promote and grow the DFS industry in Australia and we look forward to your continued support on this exciting journey!

Good luck and we look forward to seeing you on top of the rankings!
- The Team at Daily Fantasy Rankings