Privacy Policy
Privacy Policy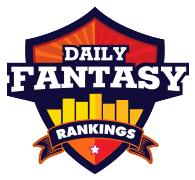 Daily Fantasy Rankings (DFR) respects the privacy of users, subscribers and visitors to our website.
Your personal information is only used for the purposes for which is was intended and we will never exchange or sell your information to a third party.
Our tournament results obtained from our DFS partners do not contain any personal information or details of line ups. The only data we obtain is the information which is already publicly available in the tournament lobby. We will never exchange or sell this information to a third party.
By creating an account on DFR, you agree that your DFR profile, and the statistical information and results contained in your profile, can be viewed by the public.
If you wish you own results to be removed/hidden from our rankings tables, then we provide this option in your DFR profile to exclude your results for each DFS website from our public rankings.
Thank you,
- The Team at Daily Fantasy Rankings