daily fantasy sports articles
NFL 2021-22 Daily Fantasy Tips: Week 8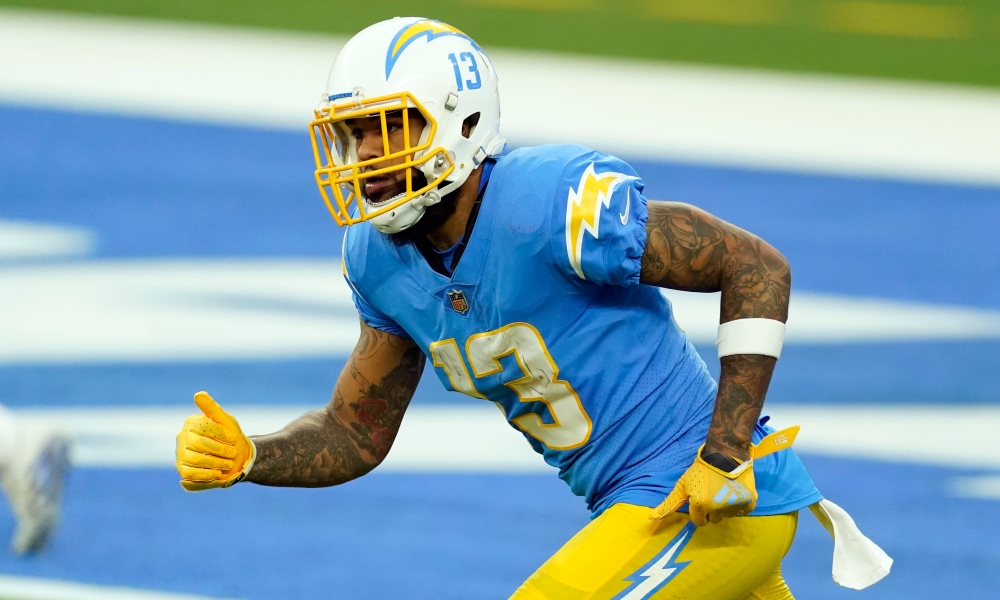 Well, I had an absolute shocker with my picks in Week 7, with only Zach Ertz and Marquise Brown being remotely close to good. Onto Week 8 where we only have two teams on the bye, giving us 12 games on the main slate. The prize pool is down to $30,000 on Draftstars with $2,666 to first place. This is our last week of 4am starts before we get an extra hours sleep in Week 9!
Make sure you tune in on Sunday from midday as the Draftstars NFL Show will be available on our YouTube page and on Draftstars social platforms! A replay of the show will be in this preview - so tune in for the latest news and Draftstars plays!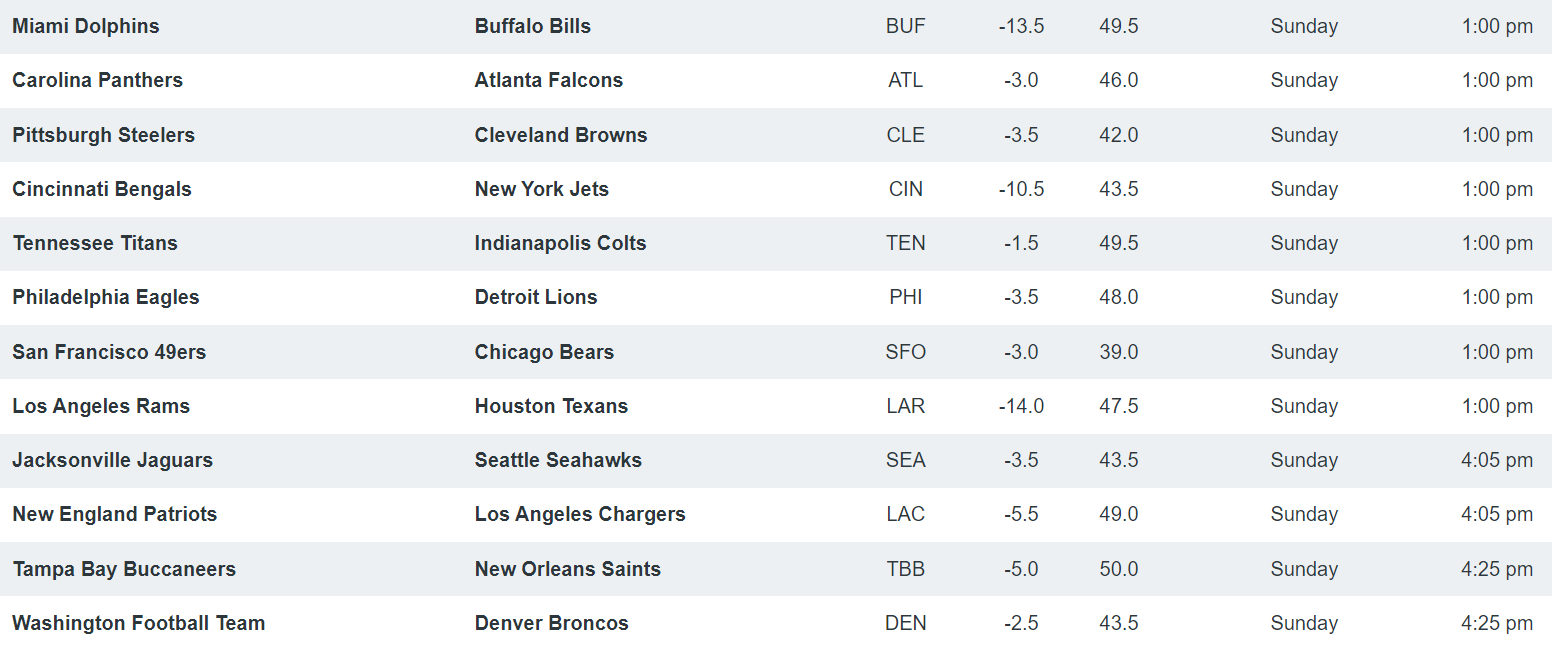 Injuries
*This list will update (last update: Sunday 31st Oct)
OUT
Antonio Brown / Julio Jones / Darrynton Evans / Zach Wilson / Tevin Coleman / Miles Sanders / Eric Ebron / Dawson Knox / DeSean Jackson / Will Fuller / Malcolm Brown / Donovan Peoples-Jones / Dyami Brown / Curtis Samuel / Chris Evans
Questionable
Austin Ekeler / TY Hilton / DeVante Parker / Rob Gronkowski / Jonnu Smith / Deonte Harris / Odell Beckham / D'Andre Swift / Jamaal Williams / Alex Collins

Quarterback
Justin Herbert ($13,620 DS $7,300 DK)

While the four QBs above Herbert all have decent game environments this week, I'm looking for the young stud to thrive in a slightly tougher spot just as we saw him do against the Browns two games ago. After a bye week to help freshen up the likes of Austin Ekeler and Mike Williams, Herbert has plenty of weapons to stack with, and always plays the type of aggressive football that creates big plays and a high ceiling. It helps that we saw the Patriots move the ball freely last week, raising hopes that they can keep up and turn this into a 50+ total game.
Sam Darnold ($11,830 DS $5,600 DK)
It didn't work last time, but I'm going to try again with Darnold. It's not been three bad weeks in a row, which has coincided with the Panthers three losses. A matchup with the Falcons sets up as a decent get-right opportunity for both the team and Darnold. No doubt the maligned QBs ceiling is better now than it was as his time as a Jet, but he still looks pretty bad whenever circumstances are against him. The Falcons weak secondary and competent passing game are a good recipe for this game to shootout more than the total of 46 suggests.
Running Back
Kenneth Gainwell ($10,720 DS $5,000 DK) Boston Scott ($8,000 DS $4,400 DK)
The Eagles are one of the most concerning teams in the league, with Jalen Hurts struggling to perform when it matters, and some of his key weapons looking to be a little more talent-deficient than the team had hoped. One of these players is Miles Sanders, who went onto injured reserve this week. That means that we have a combination of increased opportunity and a great matchup with the Lions for the backup RBs. Gainwell has already been good in his rookie year, playing as a pass-catching back with some rushing upside and giving us a couple of usable scores. His role will likely grow a little this week, while minimum priced Scott will take on a fair bit of the work Sanders was doing. Knowing which of the two will pay off is impossible, but I think both are worth having decent exposure too.
Elijah Mitchell ($9,320 DS $5,400 DK)
Another cheap RB option is the 49ers rookie Mitchell, who has belied his low draft position to show some strong upside already despite dealing with injuries. Playing as the lead back on a team that looks to use a creative running scheme as its main weapon, Mitchell is a little too cheap for someone that has scored 19 in 2 of his 4 games. The struggling Bears present a chance for the 49ers to play from in front this week, giving the type of game script that can lead to another high-volume week for Mitchell. He'll just need to fall into the end zone at some point.
Derrick Henry ($16,190 DS $8,900 DK)
Henry had his second bad game of the season last week, but it could so easily have been very different after he scored 12 points in the first quarter and had a carry at the 1 yard line early in the second. He looked on the way to a big day against the Chiefs, but the game fizzled out when Mahomes & co simply couldn't put up a fight. I'm happy to ignore the small number and load him up as the #1 option for spending up on the slate. The Colts team is improving as it gets healthy again, but we know that expecting anyone to stop Henry when he's in the mood is foolish. If he's not the most expensive RB on the slate, then I'll probably keep writing him up.
Wide Receiver
Keenan Allen ($12,980 DS $6,500 DK)
The way things have gone this year, Mike Williams is the obvious stacking partner for Herbert. However, Allen has still been getting solid volume and just hasn't been able to connect on many big plays. At some point that will change, and he's gotten cheap enough to start betting on it until he does. The Patriots will have their hands full stopping Williams & Ekeler from making big plays, so Keenan could fly under the radar ever so slightly.
DJ Moore ($13,240 DS $7,200 DK)
Three quiet weeks in a row can't hide the fact that Moore has an impressive ceiling, and now gets the softest matchup that he's seen in a while. The Falcons aren't a scary matchup, and it's highly likely that if I'm right about Darnold this time, then Moore will have a big week also. I also have some interest in a double stack with Robby Anderson, who has yet to do anything this season after being impressive both in 2020 and in his time with Darnold at the Jets. There is no reason that he can't get things back on track very soon.
Tee Higgins ($11,410 DS $5,200 DK)
It's been the Ja'Marr Chase show at the Bengals so far, with the stud rookie reeling in 6 TDs in 7 games and already producing winning scores on 4 occasions. That success has mostly been built on big plays downfield, while Higgins has made do with decent volume but no splash plays. Having scored 20+ points 5 times last season, I feel it's only a matter of time before Higgins connects a couple of times and steal the limelight from Chase for at least one week. A matchup with the struggling Jets could be the perfect opportunity, and a Burrow-Chase-Higgins stack is affordable if you think the Bengals can run up a big score on them like the Patriots did last week.
Van Jefferson ($7,850 DS $3,900 DK)
The young Ram has impressed on a few occasions this year when reeling in Stafford deep balls, and the Texans matchup looks like another prime opportunity to do so again. I'll also mention that for minimum salary you could take an even bigger punt and play his teammate in the form of veteran DeSean Jackson. He's the definition of boom/bust, but we know the ceiling is big when things break his way.
Tight End
Dallas Goedert ($9,150 DS $4,700 DK)
The mini-resurgence from Zach Ertz had taken away some of the ceiling potential for Goedert, but now that Ertz has been traded he's back on the table as a high volume option who poses a big threat in the redzone. The price has responded a little, but I still want to invest in him this week due to the pancake soft matchup with the Lions. There is a question over the standard of QB play from Jalen Hurts, but I don't think it will matter too much this week.
Mike Gesicki ($8,160 DS $5,000 DK) I see no reason to stop riding the Gesicki train until the wheels fall off, or at least until his price goes up. With multiple injuries to other pass-catchers, big Mike has been the favourite target for both of his QBs over the last month. The team will have to throw the ball all day to try to keep up with the Bills, so I think Gesicki can get there on volume alone, as he's done multiple times already this season.
D/ST
Cleveland Browns ($6,980 DS $3,000 DK)
Draftstars continues to do a good job of pricing up the good defensive matchups, and the only cheap option that remotely interests me is the Panthers against immobile Matt Ryan. Instead, I'm going to target another old QB who struggles to move around the pocket and doesn't have the same arm ability as in past years. That would be Big Ben Roethlisberger, who has had a couple of turnover heavy games already. The talented Browns outfit has been struggling with injuries, but they've still managed to keep middling teams to low totals, and Myles Garrett and Jadeveon Clowney could have a field day hunting down Big Ben.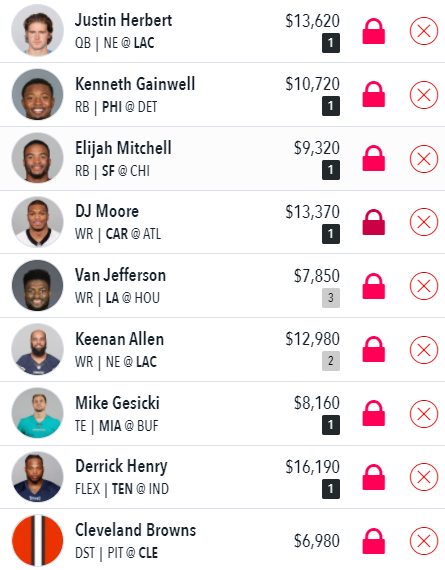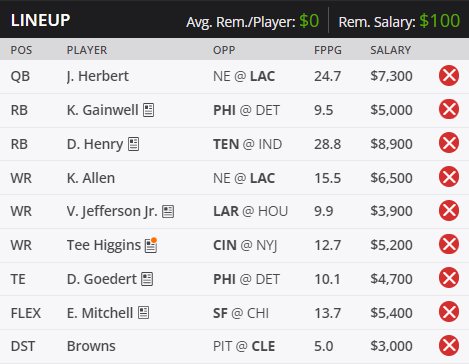 Always remember to gamble responsibly. When the fun stops, stop. If gambling is having a negative impact on your life, seek support at Gambling Help Online. 18+ only.