daily fantasy sports articles
NFL 2021-22 Daily Fantasy Tips: Week 15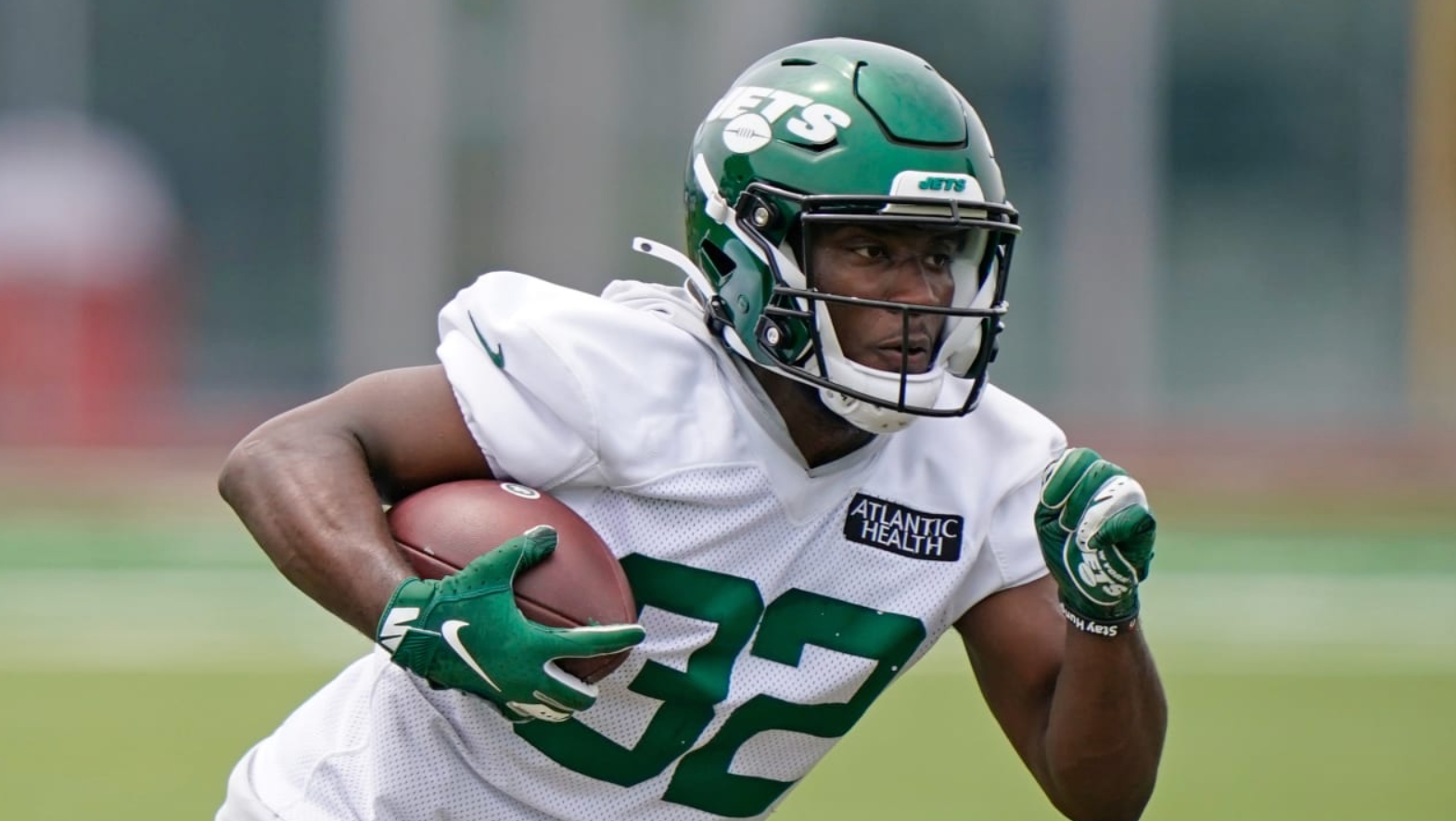 It's been a chaotic week in the NFL with COVID wreaking havoc on the schedule. We've settled on a 9-game main slate, an Draftstars has still come to the party with a $25,000 price pool, featuring $2,480 to first place. Let's get straight into it, before things change again!

Injuries
(Updated 1530 AEDT 19/12)
OUT
DeAndre Hopkins / Jaylen Waddle / D'Andre Swift / Eli Mitchell / Elijah Moore / Daniel Jones / Jamaal Williams / Calvin Ridley / Kadarius Toney / Philip Lindsay / Carlos Hyde / Sammy Watkins
Questionable
Lamar Jackson / James Conner / Javonte Williams / DJ Moore / Marquise Brown / Melvin Gordon / Tony Pollard / Zach Ertz / Marquez Valdes-Scantling

Quarterback
Kyler Murray ($17,860)
This little pocket rockets up and down season is not really reflected in his price, coming int right at the top of the QB tree on this slate. Regardless, it looks like such a good spot for him having put together a couple of solid games on return from injury and now getting a smash matchup against the Lions. If ever there was a case of ignoring price and finding a way to build some lineups around a stud player, I think this could be it.
Trevor Lawrence ($10,610)
I've had a couple of failed attempts at touting the Jaguars already this season, but they've given me another reason to try it again. Firing Urban Meyer seems like a great call for the organisation, and we often see teams come out the game after this type of situation and play with a new level of freedom. The Jags have enough talent to do that, with Lawrence as the centrepiece and various quality skill players. The Texans matchup is just the cherry on top of what I hope will be a very delicious cake.
Running Back
Michael Carter ($9,330)
Carter had well and truly grown into a featured role in the offense before an ankle injury saw him miss a couple of games. Although it's risky to endorse him first game back from an injury, the price is not reflective of what we'd been seeing, and the signs are that he will step back into that role straight away. The matchup with a resurgent Dolphins defence is not easy, but his ability to catch plenty of balls should hold him in good stead no matter the game script. Javonte Williams is a good alternative at the same price.
Cordarelle Paterson ($14,190)
Patterson has been a fantasy darling this season, emerging from years of obscurity to secure a featured role at the Falcons and put up some slate winning totals. After a couple of quieter games, it looks like a decent time to invest again with the team likely to be chasing the 49ers. The matchup is tough and the price is high, but the pickings are pretty slim at RB so we can get away with it.
Najee Harris ($16,820)
Another top-of-the-board option, Najee last week emerged from a 3 week slump in an otherwise solid rookie season. The passing catching load remains strong, with 3-6 per game, and I like the chances of the Steelers scoring a big win over the Titans, leading to a heavy rushing load and hopefully some cheap TDs. While his ceiling score of 31 (so far) isn't amazing for this price, it's the right time of the season to be betting on youth and looking for them to go to new levels.
Wide Receiver
Deebo Samuel ($12,660)
Davante Adams has averaged 22.5 this season, and costs over 20K. Deebo has averaged 21.5, and costs a measly $12,660. While his last 3 weeks haven't given us a slate winning score, he's still got a floor in the double digits and plenty of upside in a soft matchup with the Falcons. His switch to more of a running back role is an obvious reason for the change in production, but there is plenty of untapped ceiling to be discovered regardless of how he is used this week.
Laviska Shenault ($8,770)
If you're coming not the Jaguars train with me, Shenault and Marvin Jones are both talented players that stand to benefit from a fresh approach. I'm leaning slightly towards Shenault mostly due to the youth factor discussed above. It's been a dirty season for both players & the team as a whole, but we know the talent level is far higher than the production so far. It's a leap of faith, and I understand if not many others want to take it.
Ceedee Lamb ($14,800)
We all know Lamb is a stud, but he's still spending towards dominating not he field consistently. A couple of massive scores in the last 2 months is a good sign, but he's due again after a quieter stretch over the last 3 weeks. The Giants present a perfect opportunity for the Cowboys to get things humming again, and I expect Lamb to be the centrepiece of a big day out for the team.
Rondale Moore ($10,590)
My preferred stacking partner with Murray, Moore stands to benefit from DeAndre Hopkins finally succumbing to the injuries that have slowed him down all season. Generally stuck in a low volume, low upside role catching passes behind the line of scrimmage, Moore should now be on the field more often and in better positions. He's flashed his enormous talent a few times in his rookie season, and now I'm looking for him to do it again with a big hole in the offence needing to be filled.
Tight End
Mark Andrews ($13,140)
With George Kittle priced way up after his purple patch, I'd rather chase Andrews with similar upside. Lamar Jackson may not play, in which case I'd downgrade Andrews a little, but he is the type of player who can combine volume and big plays in any given week to become a slate-winner. It feels a little like chasing points after last week's big game, but sometimes they come in bunches.
Evan Engram ($7,160)
There are plenty of options in the middle of the board, including the lowest price we've seen on Kyle Pitts all season. I'm leaning towards Engram as a gut call bring back option against a popular Dallas stack. His ceiling is seemingly gone, but at TE we can afford to take a punt on this type of player having their only good game of the season.
D/ST
Miami Dolphins ($7,750)
Although near the top of the board, the Fins look like the straightforward option. The Jets are a battling team with a turnover prone rookie QB in Zach Wilson, and after a bad start tot the season, the Dolphins have gotten healthy and started playing much more like the fearsome unit they were last season. As always, DST is difficult to predict and the gap to a number of other options is smaller than it may seem.
Always remember to gamble responsibly. When the fun stops, stop. If gambling is having a negative impact on your life, seek support at Gambling Help Online. 18+ only.