daily fantasy sports reviews
dfs review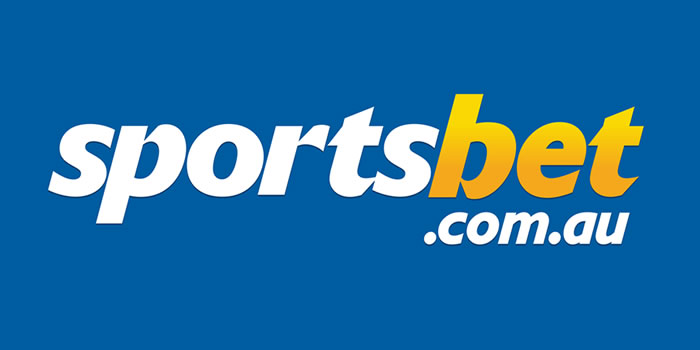 join now
Sportsbet
Sportsbet are the largest and most popular sports betting website in Australia with a huge range of markets!
Sportsbet Review
After launching in 1993 as Australia's first licensed bookmaker, Sportsbet has grown to become the biggest and most popular online sports bookmaker in the country. Their originality in advertising and betting promotions while maintain an enormous range of betting markets is the reason why they remain the most popular Australian sports betting website. Continue reading to learn more about Sportsbet in our full review.
Like all of the bigger online bookmakers going around, you can tell as soon as you visit the Sportsbet website that it is a popular and professional outfit. Their website is smooth and extremely easy to use, unlike some of the smaller bookmakers, and the homepage is a great starting point for anyone that's not already familiar with the site.
One great feature of Sportsbet is their 'Quick Links' menu on the left-hand side of the screen. Sportsbet are great at knowing what people are coming to their website for at any time, and they make it easy for customers by highlighting the important upcoming events in their 'Quick Links' menu. So, if you're running short of time to get your bet on before the event starts, Sportsbet have you covered.
Below the quick links menu, Sportsbet's markets are separated into Racing and Sports, while in the middle of the screen, you'll generally get an array of current promos and highlighted events that you can peruse. Standard in most online bookmakers nowadays is your betslip on the right hand side of the screen, which Sportsbet seamlessly employs.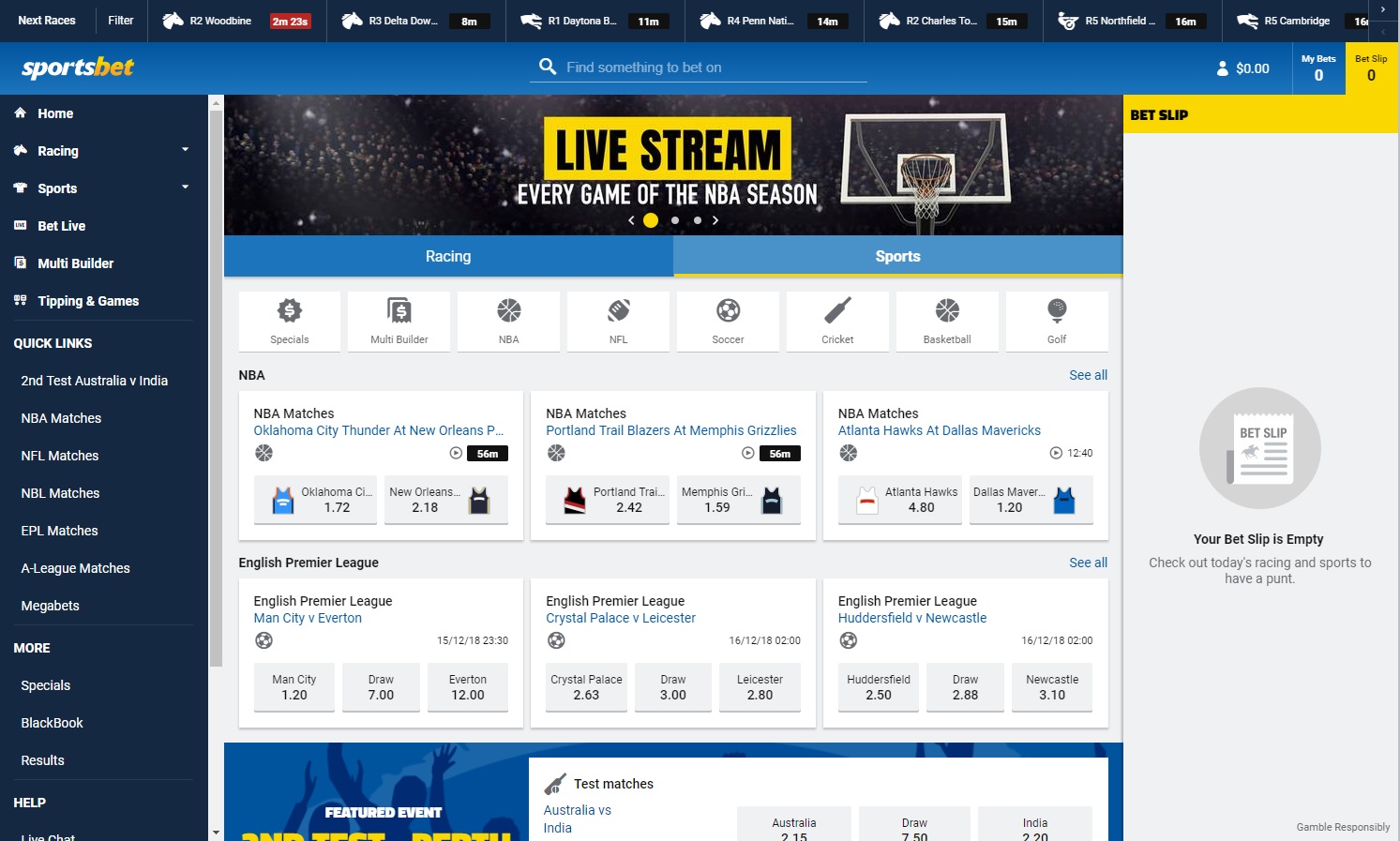 Sportsbet were the first Australian bookmaker to introduce the 'Cash Out' feature on bets, and it's their great live betting section that made it possible. Although due to recent laws being imposed meaning customers have to phone up to place a live bet, Sportsbet make it extremely easy to do so with quick and efficient customer service operators. Sportsbet have led the way in the Australian sports betting industry with features such as Power Plays and the Same Game Multi Builder.
Creating an account and depositing/withdrawing is pretty standard. Sportsbet offer deposit and withdrawal options such as Credit Card, Sportsbet Cash Card, Bank Transfer, PayPal, Poli, Skrill or BPAY. Their verification method is also extremely simple. In most cases you can verify online by entering your details, or at most you will need to email customer service a photo of your bank card.
While Sportsbet do have a massive focus on racing and offering a huge range of betting markets, their business is primarily focused towards appealing to new punters. They are great at offering markets on novelty or entertainment events like Reality TV and Awards Shows and their marketing on social media and online platforms is tailored towards a young crowd. They are however sometimes scrutinised for limiting action on customers who are doing well or banning accounts all together.
With that being said, it might not be the favourite bookmaker for some of the more experienced punters, however, you can take solace in the fact that they have a reputation for safe and secure transactions and offering some of the best and most fun promotions out there.
SPORTSBET OVERVIEW
Features offered:
Huge range of Racing and Sports Markets
Power Play, Cash Out and Multi Builder Features
Great novelty markets like Politics and Entertainment
Editor's note: Take care when signing up to new sports betting agencies. Be sure to read all terms and conditions of any promotion, deposit/withdrawal requirements and identification verification on each respective site, as some of the information on this page may be outdated. not all states are eligible for promotions. Daily Fantasy Rankings will do their best to keep this page up to date, but takes no responsibility for any information on this page being incorrect.
Always remember to Gamble Responsibly.